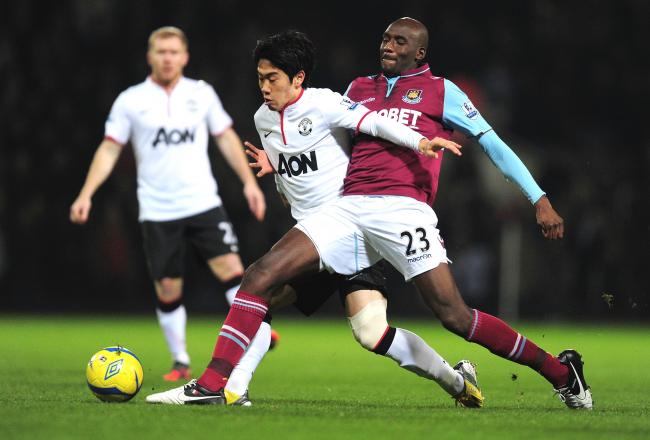 United scraped through, despite good individual performance
An early Rooney goal helped calm some nerves as United dominated the 1st half of the game. However, the 2nd half seemed to be the more 'United of this season' where they struggled in midfield and gave the opponent team too much space to play with. West Ham had a same strategy of knocking the ball in the box with hope that some player will snatch it, but United failed to nullify that and Diame exposed the lethargic midfield of Anderson and Giggs with tired legs in 2nd half.
Sir Alex was proud of young defence
Smalling and Jones were put up for the difficult task of playing against Carlton Cole and Vaz Te and they proved once again why they both are England's finest young defenders and their partnership has been blossoming ever since the under 21 European championships. While Jones has been a hit and miss at center back, Smalling has always impressed when he has been put up for the fight and he has always risen to the occasion.
Buttner is really a bad defender
Alexander Buttner's debut against Wigan has been the only bright spot in his short United career so far. Nobody is trying to write him off, but Buttner's lack of positional sense is been exploited in every game he plays and whilst he is very good going forward, he is often found out of position while defending. He never shies away from a tackle and that cold also be a bad thing about him
Hot and Cold debut for Rooney
Rooney scored an easy goal and missed a penalty towards the end to put the match to bed. It was a decent comeback for the star man as he looked sharp in the passing and came close to scoring couple times, but his penalty conversion rate has been slipping this year and it might be a good option if it is given to a RVP or Giggs when they are on the pitch!
Giggs to play for another year!
Giggs played very well in the midfield and on the wings and showed his doubters that the 39 year old veteran still has it in him! Sir Alex said that he would continue another year and with a very good last month or so, you can see why SAF can always trust him to deliver and get the job done. His deliveries and runs in the box were like the 19 year old Giggs and it was great to watch him play like this at this stage in his career
Written By Redscout (101)
Sponsored by
Free Bets
from BigFreeBet.com
Learn How to Make up to £25,622.25 a Year Betting on Football. Simply Check Out These Amazing
Football Betting Tips
Now! Free Trial Available.